Mountain Homes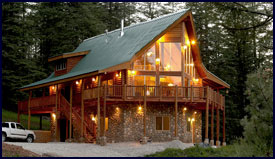 Quite simply, it is a great time to build or remodel your home. While we are in uncertain times, there exists great opportunity in building and remodeling like never before.

The cost of construction, both labor and materials, has decreased over the last five years. Many common construction materials are at record low prices. Along the same lines, labor subcontractors have been more competitive with their pricing and have reduced overall construction costs.

At LD Watkins we build mountain homes on an open-book, cost plus basis. Our clients see actual costs and our fee is a percentage of construction. To insure that our clients get the best possible pricing, we competitively bid every aspect of the work with contractors that we've known and used for over 18 years. They are craftsmen, they are perfectionists, and they have been partners in our business for many years.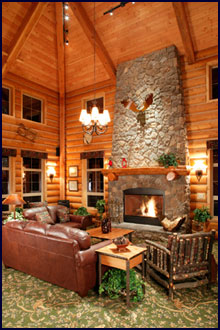 We specialize in mountain homes of all types of construction, including post and beam, timber frame homes, log homes and conventional custom home building. Every home, no matter the style, is cared for as more than a construction project but rather as the home you will live in and enjoy. Our goal is for you to cherish fond memories of the successful building process.

View our work
LD Watkins has built many different styles of mountain homes, including Timber Frame, Post and Beam, Log, and conventional custom homes. View our Mountain Homes Portfolio to see some sample photos of work we have done.

Styles to choose
Which style of mountain home is best for you? Visit our Log Homes section and Timber Frame Homes section to learn more about the different styles to choose from.

Learn the process
Visit our Mountain Homes Process section to learn the process that we use at LD Watkins.

Prepare for the pre-construction phase
Visit our Mountain Homes Pre-Construction section learn more about the pre-construction phase of building a mountain home.